Cameroonian National Refusal of Study Permit to Canada
Cameroonian National Refusal of Study Permit to Canada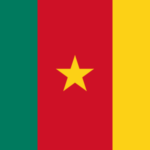 In Cameroon, last year of 2016, there are about 1,110 Cameroonian nationals who held for   study permit to Canada and for this year of 2017 – first and second quarter, there is only 280 study permit holders to Canada from Cameroon, there's an increase about 20 study permit holders to Canada, if we compare it to last year 1st and second quarter of 2016, with only a subtotal of 260 permit holders. [Source: IRCC statistics]
Our client from Cameroon is single, 27-year-old and has been working as a licensed practical nurse in Cameroon for more than six (6) years, he intend to study   Continuous Care in Novia Scottia, Canada. He had contacted us for a possible assistance on his study permit application sometime in May of 2017 [first submission] and we are able to view his draft Statement of Purpose or Letter of Explanation.
His SOP looks good back then, when we have an opportunity to review of what he has drafted, although we note that it does not really a "comprehensive" one to convince the Visa Office, there in Cameroon, it does not contends to demonstrate a very essential statement specifically addressing his return incentives when completing a course for Canada .
He was sponsored by his aunt' and we thought of there will be no issues as to regard on his financial capability to study in Canada, as he claimed.  However, as we of course charging our client for the assistance of their visa application  and or for some reasons, he decided to proceed his application as it is by himself, but due to our concern and after viewing his study plan, we addressed to him that ,  if you would submit your 'letter of explanation' as it is for a perspective of getting an approval of your study permit, it won't mitigate to consider the VO to grant your desire to get an approval – simply because there are many information were lacking into your letter.
And therefore, after less than a couple of months, he returned to as with a refusal from the Visa Officer, stating that " he may not have a financial resources, assets and income to cover the expenses of his intention to study in Canada",  when we got his documents (first application submitted which is refused), we note again that his  sponsor has more than 50KCA$ to her account, with several properties house, lots and buildings and business like Super Market and supporting documents were provided, although, there are few lapses wherein some evidence of documents for the purpose of  specific visa instructions in Cameroon, considering  he only needs to provide more or less 26KCA$ to cover his one year tuition, travel and living cost in Canada.
These lapses, lacking information and inconsistencies of figures of amount of money by that time it was expedited from a law firm who help them to execute an affidavit and from her bank [ same account and  date] made,  are all germane to  the Visa Officer in doubt, consequently his application for a study permit in Canada, get refused. Doing yourself for your study permit application is fine, but asking a second opinion from expert and professionals and seeking their assistance with many years of dealing a study permit application to Canada, would help increase your chances of approval and possible avoid certain issues in which may Visa Officer would look at into their lens of assessment for your study permit application in Canada.
Learn from the mistakes of others and learn directly through us, on how to get the approval of your study permit application for Canada, by contacting Visa Online Assistance at info@visaonlineassistance.com or visit http://www.visaonlineassistance.com for more information