Unveil Other Reasons of Refusal to your Study Permit in Canada  
Unveil Other Reasons of Refusal to your Study Permit in Canada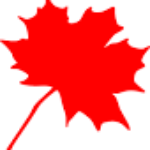 When you got this decision "Other Reasons" marked from your refusal letter and looking at your GCMS NOTES, most probably the Visa Officer has many reasons to consider why you were not granted a study permit, let us give you some snippet view and ideas for your study permit refusal and reapplication.
English Test – There are  criteria wherein international students when submitting an application would require to provide that they are able to meet English  test requirements, most common is your IELTS score or a Pearson Test (equivalent), subject to hence where will you submitting your application, your  nationality and which particular streamline visa processing you intend to submit your study permit application (if available), because there are many countries of nationalities where in, streamlined processing is not available  for  them. (Please note, English test requirements may be waived for certain nationalities if their qualification is earned from English countries).
Gap on your education or working experience –  More often, The Visa Officer would also take into consideration a numerous numbers' of gap from your education, say for example you have a bachelor degree and have worked for 10 –years, then after you intend to study again (in Canada)  after 11- years of gap, if an applicant could  not explain into account its gap, patently – the likelihood that they might have a doubt that you intend only to get an admission to Canada; unless otherwise, your explanation is credible enough to believe in.
Course Selection – The very tough one,  to argue to the Visa Officer in your Statement of Purpose (or Study Plan), because, they would consider your education and career path. In our experience dealing with several inquiries for refused study permits and those which we have assisted; mostly in their first application [submission] thus, they do not have an idea; if the course they intend to study in Canada would greatly impacting  their entire application on the basis of the course they have enrolled in, since they have made already the partial deposits for a tuition fee cost and  they are chasing their course date commencement and tend to reapply again with (CAIPS notes) or without CAIPS/GCMS notes.
Quite frankly, it would have been difficult to presents to the Visa Officer if your course is far off from your education or working experience to the point of making a career goal into your SOP or Study Plan
Although, if you can address the issue specifically with integrity and credibility as to why you have chosen this course it may or may be considered then, but another options is to change your course, with a higher level of qualification   that has a clear career pathway as per your education and working experience
Duration of the course program you intend to study, is one key elements in determining if you are a bonafide student, whether you wish to enroll for a certain certificate, diploma, post graduate and masters degree – again this may vary on your interest, education, working experience and sometimes age. Though, it is very clear that education do not necessarily discriminate certain person in terms of their age, but what we are trying to say on this is that, assuming  if you are in your mid 40's and you have had a Bachelor or Master's degree and you intend only to study a certain certificate course which would last for about 8 months and yet, it does not show any career path or progress, of course it would indicate that you intend only to get an admission in Canada – UNLESS, there is a strong and compelling reason as to why you intentionally would like to get that qualification in Canada in which you need to contend to your letter of explanation and or submission
Course availability locally or regionally – This is predominant   in the refusal letter apart from; if their views that at the end of your permit you will not leave Canada. Although, this particular grounds usually appears, when the course you intend to study is likely more 'laid back', in relation to what your education and working experience outlined to your CV or Resume, yes it may sounds 'unreasonable', but that's the way they would refused your study permit, if the course is available locally in your country of resident or citizenship – as they are  also examining the cost involve while studying in Canada, in other words they are also concern about the "fraction of cost", since studying overseas (in Canada), cost a lot of money from tuition fee, travel and living cost and therefore, they will bring up to their "notes" as such this information of why you intend to study this course, well in fact, the course is available to you which much lesser cost as compare to studying for Canada.
If this is a case, it would have been wiser if you do a research first when choosing a course to study in Canada before submitting any application for a study permit whether it would be your first application or reapplication – depending on your circumstances
Of course we are also considering the return of investment for our education in Canada, as to why mostly international students would prefer a course which may lead them to qualify for a work permit or a permanent residence – however, if this is how you see  it,  based on your course selection, sometimes approval is quite hard to achieve, depending again to your individual circumstances on a case to case basis
Previous Immigration Application – Certain applicant with previous immigration application say in particular to Canada, if they have a previous refusal for tourist, PR application or study permit application  for Canada – Visa Officer is also weighing this information available to them and note in their  GCMS, though as we may know Canada's immigration has a "dual intent", but most likely they would follow what's the criteria for a study permit application and the information, documents the applicant has provided to their application.
Want to know more how you will get an approval for your study permit application in Canada? Or if you have been refused and wanting to reapply?  Send us your inquiry at info@visaonlineassistance.com for more information.
Visa Online Assistance has helped many nationalities in obtaining the approval of their study permit to Canada. You can get many tips for FREE   to avoid possible refusal of study permits  to Canada through visiting our website at http://www.visaonlineassistancecom for more information.