Approval of Work Permit in Canada after Reapplied with Previous Refusal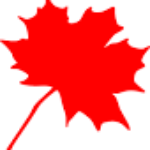 Our client from the U.S had a previous refusal on his work permit application for Canada. He currently works in the U.S territory and wanting to apply for his work permit in Canada, as he had received a job offer and LMIA from his employer in Canada – though, he is worried about his previous refusal on his work permit application, previously submitted to IRCC office.
The issue, apart from his previous refusal to his work permit is that, what if he had submitted his application from Canadian Visa Office in  New York; it would have been difficult and inconvenience for him to submit himself for medical examination, as he works in a 'cruiseship'.
He seeks the assistance of Visa Online Assistance for him to apply on his work permit application. When we had reviewed his previous refusal and his current circumstances and reviewed as well his job offer, his positive LMIA and his qualification earned from his country of resident and overseas working experience – we believe that the client suits the job offer description as per NOC title in relation to his offer.
We highlighted his eligibility and provided cogent documentation about the analysis of how he would not remain to Canada after completion of work permit,  since it is as always will be determined for  his work permit application under the act and regulations, when assessing application for TRV – Work Permit and issuance. Alongside,to the request that his application and medical examination should have been done accepted to the country of his resident and citizenship.
Finally, after the application has been submitted online- we've got the approval of his work permit, although of course the preparation of the documents, reviewing and submission [processing time at CIC office], takes some time to finished.
For your Visa Application Assistance for Canada or to other countries, contact Visa Online Assistance by sending an email at info@visaonlineassistance.com while, if you got the refusal of  your study permit or work permit to Canada and wanting to reapply, check out  our process on how to reapply with us or visit http://www.visaonlineassistance.com for more information.
A disclaimer: Visa Online Assistance does not arrange job offer nor entertain job inquires for abroad. as we are not a recruitment agency