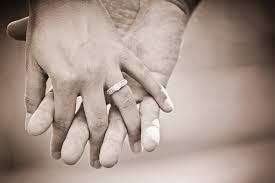 Prospective marriage visa in Australia, this  allows the fiancé to sponsor ( which could be a Australian ,New Zealand Citizen and or a permanent residents in Australia) his/her beneficiary ( principal applicant and additional dependent), to apply for a prospective marriage visa  outside in  Australia, and be able to get married within the 9 month period in arriving in Australia. To be eligible to apply for this visa, the applicant and the sponsor  has  to meet certain criteria and eligibility such as:They met in person (face to face), free to marry legally,Sponsor with registrable offence in Australia, no debt from the Australian government, the sponsor is not a holder of  refugee woman at risk (subclass 204), has not previously  sponsored or nominated 2 other persons as fiance or partner for migration to Australia, has not sponsored other fiance or partner within the last 5 years.
An exception may apply  for the sponsor to approved, as sponsoring your fiance  under certain circumstances whereby; if the previous partner/spouse/spouse has died; abandoned the relationship leaving young children; or if your current fiance or spouse  relationship is long-standing; or  if you and your current fiance or partner have children of your relationship.They need also to provide proof of their genuine relationship, notice of letter of intended marriage in Australia, statutory declaration of their genuine relationship, two statements from a friends or relatives.
The holder of this visa may provide English test, if he/she is seeking to work in Australia on  temporary basis, as before the expiry of the prospective marriage visa, when married has took place, the principal applicant can switch to apply for a partner provisional visa (partner visa)for additional 2 years subclass 820 to stay in Australia and later files for the permanent visa subclass 801, two years after first  applying subclass 820 – if the relationship is still ongoing. If in the event that you filed the prospective visa at the embassy and yet you haven't get the decision of it, but you got married to your sponsor  – it is advisable to advice to notify the embassy as to the change of  your current status and ask to withdraw your prospective visa and apply instead for a partner visa (provisional). For this type of application it could be done in two ways, online application through creating an ImmiAccount, complete the application, pay online and upload documents/Forms or through post. Contact Visa Online Assistance for more information regarding prospective visa in Australia as your key entry in reaching your permanent resident in Australia.
Find out how your visa sponsorship may refuse?