STUDY PERMIT IN CANADA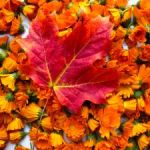 Eligible students may apply for a study permit online application in Canada to gain a Canadian qualification that is recognized internationally. This type of permit allows the international student to attend the course offered by participating colleges, universities, whether enrolling in a private or publicly funded institution that is recognized and authorized by Citizenship of Immigration Canada (CIC). When applying for a study permit in Canada, an applicant must meet the eligibility entry requirements of the institution where he/she wishes to study and later the admission staff will assess the application to qualify for the program course intended to take by the student, and issue a letter of acceptance. When submitting an application to the consulate office of the Canadian embassy, the applicant must able to provide evidence of his resources to cover tuition fee cost, travel and living cost for themselves and any accompanying dependents, to ensure that they will not engage in any work in Canada though holder of study permit may work 20 hours per week without securing the work permit to work as per recent changes made for international student to study in Canada. Also, as a prerequisite the student has to provide a  sufficient financial resources in the amount of CA$ 10,000.00 (student base), and additional CA$ 4,000.00 for accompanying spouse and CA$ 3,000.00 for any defendant included in the application in a pro-rated basis.
There are opportunities for international student to study in Canada as they can apply for an open work permit when completing the course. The duration of open work permit when completing the course in Canada depends on the length of the course program undertaken by the student in Canada that goes the same with the permit of any accompanying family member of a principal holder of study permit. There are options where international students after finishing the course could access the Provincial Nominee Program like in the region of Ontario, that allocates 2,500 PNP application for international student to be nominated for PNP. For as long as the student meets the eligibility criteria like getting a job offer from Canadian employer on which Canadian employer will apply for such application to nominate the student and when it approves, the student will then apply for the nomination this option will lead the applicant to obtain permanent residence in Canada, however bear in mind that International Student with job offer must be in the last semester of study or within the two years after graduation from a publicly funded college or university in Canada and noting that the job offer from Ontario employer must be full time, a permanent job in a managerial profession or skilled  trade occupation pre-approved by Opportunities Ontario . This application for PNP doesn't need to have a pointing system to be eligible and  job does not have to be in  the same  field of study.
An alternate option for international student is to apply under the Canadian Experience Class if you have studied and live in Canada for quite a while and able to work in a skilled employment in any event of   12 months in the three years before you apply for Canadian Experience Class and meet  minimum level of CLB7 of your language skills and  able to acquire  experience on skilled employment from Canadian National Occupational Classification (NOC) i.e Managerial jobs (NOC skill type 0), Professional jobs (NOC skill type A) and Technical jobs and skilled trades (NOC skill type B). This type of pathway in obtaining Permanent Residence in Canada is subject to a number of capped,each of an  occupation on skilled employment and application is through the 'express entry' online  application from the Citizenship and Immigration Canada website.  Study and Work  now! And apply for study permit in Canada and let Visa Online Assistance assist you in completing your study permit online application and documentation. Click here on how to get the approval of study permit in Canada
 Disclaimer :Visa Online Assistance do not arrange a job