Visa to visit your family in Denmark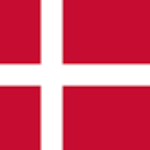 Danish Immigration Service has recently released its guidelines for the processing of visa application from the Ministry of Immigration and Integration, which took effect on March 1, 2017; this makes nationals of different countries to experience more difficulties in getting a visa to Denmark thus, but might be easy for other citizens of foreign countries to get one.
Our client from Afghanistan has previously studied in the U.S.A for his MBA and got married to Danish national. He has applied for a family reunification,  pursuant to Part 1, section 9 of Alien's act, on the basis of his relationship with his spouse in Denmark; unfortunately, his  spouse visa application got refused   on the grounds of his personal close ties to Denmark was not established. As we all know, one of the prerequisite of requirements  in qualifying for a family reunification to join your spouse /partner in   Denmark  is to have a "foreign spouse/partner (applicant) must have visited Denmark at least once on a visa stay or visa free-stay" – in which, he has unable to do so,  to make any travel to Denmark or elsewhere in Schengen country, prior to his submission of his family reunification.
After of which, he  has had also tried to get a Schengen visa for Italy to attend  a ' conference' but the Italian embassy also refused his visa  application, as they are not satisfied that he will return to his country of origin, before his Schengen visa expires.  Now, he intends to apply for a tourist visa in Denmark to visit his spouse, but what will be his chances of getting the refusal or approval of his visa application?
Danish immigration will assess visa application separately – meaning, if he had previously applied via family reunification and got refused, it does not preclude him to qualify to apply for a tourist visa/Schengen visa to Denmark.  Unless, in certain cases, whereby, there is an indication of 'marriage of convenience ', as a rule of practice by Danish Authority, a Schengen visa cannot be issued to the applicant seeking an entry to visit his spouse living in Denmark, though in the event, that there is an exceptional situations and or, special situations, that Danish immigration may mitigate to consider of granting a visa in some cases – but granting  as such visa,  may require further scrutiny and investigation by the Danish Immigration Authority.
Besides, his purpose also to visit his spouse in Denmark is to fulfill the 'attachment requirement' for family reunification, and that is to have at least, he has able to visit Denmark and establish a period of integration during his stay in Denmark with this visa he has had  applied, if in any case, if he intends to reapply again for his refused family reunification for Denmark -he can then now   meet their part of the requirement to have ties to Denmark.
The guidelines [part of ] 5.9.7.3  states "In addition, a visa should, in certain situations, be granted to applicants who wish to visit a spouse with whom the applicant has previously applied for family reunification on the basis of their marriage. In this connection, it is a condition that – prior to lodging the visa application – the applicant has submitted an application for family reunification with the spouse living in Denmark and had the application considered on its merits, and that, in connection with the processing of the application for family reunification, it was deemed that the married couple meets the conditions for family reunification with the exception of the requirement that the applicant must have an individual tie to Denmark".
Although, in general if the applicant poses high risk and unable to meet the criteria, and does demonstrate, that (s) he intends NOT to leave after or before expiration of the visa, or has a limited ties to his country of residence, immigration authorities will refuse your visa application for Denmark, unless you have strong points in your submission letter to consider by them -supported with a credible evidentiary documents.  In general, assessment of the application includes: the applicant situation in his/her home country, the purpose of visit, the circumstances of any previous stay (e.g., adverse immigration history), relationship with the person/host living in Denmark, and the general conditions of the application in his country of resident and any known immigration patterns, are amongst Danish Immigration case officer will also look into consideration in processing your visa application to Denmark.
Get a help with Visa Online Assistance for your visa application for Denmark. Contact us via sending an e-mail at  info@visaonlineassistance.com   we, will help you out to review your application and your evidentiary documents for you to get a higher success of your visa approval for Denmark. Or if you had previously refused a visa to Denmark and wanting to reapply click here