How To apply for Green Card Scheme in Denmark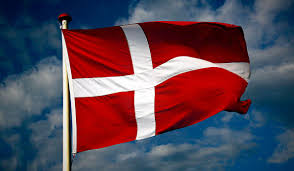 One may qualify to apply for a green card scheme to look for a job and work in  Denmark through the Green Card Scheme, this would allow a certain principal  applicant and its accompanying spouse or partner to come in Denmark, to look  for the opportunity to work for a period of 2 years and may able to renew for  an additional 3 years. You may be granted a green card scheme in Denmark if  your occupation is listed in a more recent July of 2015 'Positive list' in Denmark as below, and able to qualify for 100 points.
Engineering
Doctor
Dentist and Vetenerarian (Master's degree and Danish authorization)
Health, Healthcare and Personal Care (Bachelor's degree and Danish authorization)
IT and Telecommunication (at least 3 years of IT education)
Teaching in Elementary Schools (Bachelor's degree and Danish Official recognition)
Educational Work
And Other Academic Work i.e, Land surveyor, Pharmacist, Pharmacologist
The application will be graded according to the points you have earned for the following: Your education level of specialization, your language skills and your adaptability, which has a corresponding points criteria deem to sum up the total points. Considerably, all occupations that require Danish Authorization must also comply with the process in obtaining the authorization or similar official approval from the relevant authority in Denmark.
To deem qualify to receive points for educational level a candidate must have a bachelor's degree equivalent to Danish Bachelor's degree. The point's criteria for educational qualification as follows:
30 points for  Bachelor's degree/Graduated from medium-length education
50 points Bachelor's degree followed by one-year Master's degree
60 points Master's degree
80 points PhD
An additional bonus of 30 points, if your education is related to the work title listed in the 'positive list.' Further, you can also earn additional points from your adaptability if you have had previously live At least one full year's (12 consecutive months') legal residence and work in an EU/EEA country or Switzerland: 5 points or At least two consecutive year's legal residence and work in an EU/EEA country or Switzerland: 10 points. While, you may like to check with the Danish Agency for Higher Education (for foreign qualification) as to determine the equivalency of foreign qualifications.
Additionally, the applicant must also provide financial requirements or enough funds for himself or any accompanying member included in the application for a period of 1 year in Denmark, the amount may vary accordingly to the number of family members included in the application.
For principal applicant                                              DKK 130,188
Additional:
              For spouse or partner             DKK 130,188
              Child                                          DKK   42,804
How to apply?
When the candidate has completed the list of documentation requirements, funds, and authorization (if applicable), language test among others. He/she has 2 options to apply: Through, online or using the GR1 form (for non- EU/EEA), either you choose to apply online or paper based using GR1 form, firstly, the candidate must create and complete  to the portal of Denmark's website a Case Order ID, where information about name, surname, passport number (details) and email address of the applicant is needed, thereafter, it would auto generate a case order ID and receives a copy of it on the email address provided by the applicant – as the case order ID would also reflect to your application indeed, and later ask you to proceed with the payment online via credit  and master card or  international bank transfer. When the payment has been made, get a printed copy of the receipt made, as you need to include this application fee receipt to the embassy/consulate office of Denmark, where you wish to submit your application.
Required Documents:
The original copy is needed as to present only to the embassy and able to provide the color copy of the following:
The payment receipt fee for DKK 6,850 for your case order ID
Completed application form
Copy of your passport page (including those with previous travel and stamps)
Your qualification diploma and transcript
Documentation of declaration from your educational institution, confirming the authenticity of your educational documents
Documentation about your work experience
Documentation about you passed the recognize language test (i.e, IELTS or German language, Swedish, Danish or Norwegian language)
Documentation about the finances to support yourself, or any additional family member included in the application.
Other documents may be required by the embassy where you have submitted you're application.
Please note that there might be an additional fee to pay when submitting your application to the Denmark's Embassy, where you choose to submit your application. You may visit their website to see further details and application fee at the Danish Visa Application Centre. Contact Visa Online for more information on how to qualify for 100 points,  complete the application form and submit your application  or other visa concerns for Denmark to travel, study or join family member.
Source: Danish Immigration Service
Disclaimer: We do not arrange job offer.