[metaslider id=706]
Study Permit in Ireland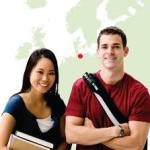 As International Student who holds study permit in Ireland can work 20 hours per week with immigration stamp 2 permission and full time during holidays, and when completing the level 7 of the National Framework of Qualifications, students may apply for a Green Card Permit or work permit for six (6) months to look for a job in Ireland.  Students will also be required to comply with the universal social contribution, pay related social Insurance, employment laws and taxation requirements.
Non- Euro student  when arriving in Ireland after getting the student permit approval  must register at Garda National Immigration Bureau (GNB) in Dublin or anywhere closest to the residence of the student in Ireland  and should provide the necessary requirements e.g., the letter of acceptance, a (registered NQAI), a proof of payment on course fees, a bank statement from an IRISH bank that the student have an  an existing account in the amount of  Euro 3,000  to ensure the financial resources accessible to the student, to live, study  and  support yourself  without engaging   into a  business or getting a job, or availing any state benefits in Ireland. Upon  success of  registration student will be given a certificate of registration  allowing him to study  in that state in Ireland. In addition, the registration certificate is valid only for one year and it can be renewed up to seven years depending on the circumstances, records of the student  which is subject to the conditions set forth by the (GNB) for the  international student. A family member of a holder of student permit  may come in Ireland on their individual merit's of the application but not as to that of relationship  basis of the student under the study permit in Ireland's regulations.  A third Level Graduate Scheme Permit (1 year) will only be given to the international student who has completed a qualification at level 8-10.
Starting on January 1, 2015, non EEA students  in Ireland holding a study permit with immigration stamp (2) may enjoy working 40 hours per week during the month of May,June,July,August and from December 15 to January 15  as per recent changes made by the regulations for the International student's package and 20 hours per week on a regular basis.  A qualification earned in Ireland in a Bachelor's degree  level may extend another 12 month student permission  during this stage,the  international student can work 40 hours per week,  and for those who obtained  an ordinary degree level may extend for another  6 months  to find work  or work 40 hours per week without  securing the work permit,  in other words these two schemes are  both entitled to have an extension either 12 month or 6 month (open permit graduate scheme) depending on the level of qualification earned in Ireland  and if  in case beyond the duration of their graduate open permit  scheme  they  are able to find an employer and employer offered them a job an employment permit is a must to apply by the student.  If  you want to get a  study permit in Ireland contact Visa Online Assistance for more information.
With the current changes of immigration service (INIS) as of September 1, 2016, all non- EEA nationals who obtained a study visa to come in Ireland to study will no longer required to provide evidence of finance on its first registration as international students, since has already undertaken such "finances" during the visa application process. 
Apply now on your Ireland Visa to study and let us help you out on your application, contact Visa Online Assistance at info@visaonlineassistance.com for more information.
Disclaimer : Visa Online Assistance do not arrange a job