How to Make an Appeal to Immigration After Refusal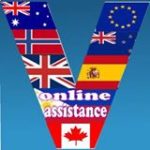 If you have been refused a visa or residence permit, one may consider reapplying or file for an appeal, which is the last options were you can do to your refused visa or residence permit – if your refusal letter permits you to have an appeal.  Usually, different Schengen Countries or non- Schengen member in Europe, has its own policy to follow by a person seeking or applying for an appeal, but one thing for sure if the refusal or rejection is because of your mala fide information or documents previously submitted to your application, there is no such thing as an  appeal for such, but instead you will be ban to apply for a certain years, depending on the type of visa or permit you have had applied  and to which country.
VISA ONLINE ASSISTANCE has summarized some basic information when to file for an appeal to your refused visa or permit for the following countries below:
IRELAND – Appeal for Ireland  will take 8 weeks to be able to get the decision, after the submission and it should be filed within 2 months upon the receipt of your refusal letter, it must be made in written, dated and signed by the applicant and submit at:
Visa Appeals Officer
Irish Naturalisation and Immigration Service
Department of Justice and Equality
13-14 Burgh Quay
Dublin 2
*No appeal application fee for Ireland.
DENMARK – Most of the decision for refusal is automatically appealed at Danish Immigration Service, but certain refusal on the basis of:
False or falsified information from the applicant

Other false, counterfeit or forged documents in support of the application

Lack of proof that the applicant has sufficient means to stay in Denmark and to return home

Failure to submit proof of adequate and valid travel Insurance

The fact that the applicant is not included in the group of persons who as a general rule can be granted a visa according to the practice regarding the main group that the applicant belongs to 
Must to file for an appeal for Denmark and should be made within 8 weeks, upon the receipt of your refusal letter, taking into account whenever you received the letter of refusal from Danish Immigration, there are  instructions there on how to submit an appeal.
To appeal the Danish Agency for International Recruitment and Integration rejections of applications for residence permits based on employment or self-employment, or residence permits based on study, an au pair stay, an internship, a volunteer position or a working holiday, you can submit the appeal to:
The Immigration Appeals Board
Adelgade 13
1304 Copenhagen K
Tel.: +45 72 26 99 30
Email: udln@udln.dk 
*There is a fee when submitting your appeal application at Danish Immigration Service – processing time may vary
NORWAY –   A person can file an appeal to the embassy, where s (he) he has submitted his rejected application OR TO   UDI Immigration, for consideration within 3 weeks upon the receipt of the refusal letter. It is either you can send your appeal letter by post or by uploading them at UDI portal online. In the event, that supporting documents is unavailable within the period of filing an appeal (3 weeks), one may request to UDI [in your letter of appeal] that additionally, documentation will follow, in connection to your appeal application – then UDI will give you 2 weeks for the submission of the said documents of yours.
The Immigration Appeals Board (UNE)
Postal address:
Utlendingsnemnda
Postboks 8165 dep.,
0034 Oslo
*It does not cost anything to file for appeal- processing time may vary
In General, the appeal comes with a submission letter, in which a person should write a sound argument as to why the decision should be reversed- knowing exactly the procedures or guidelines or even the acts and regulations for that particular visa or residence permit you had applied [that are in place, at time you file your visa or permit or appeal application ], would  make sense in relation to drafting into your submission letter, along side of other supporting documents which could support your claim to reverse the decision. VISA ONLINE ASSISTANCE could help you to prepare for an appeal application and to your submission letter or any additional substantial documents which the case or immigration officer would take into consideration for  your favorable appeal application , our  Professional Fee for assisting you on this is USD 950.00 or equivalent to your  local currency.
Send us an email at info@visaonlineassistance.com to review your refused visa or permit. We would need to know in relation to appeal assistance, your previous documents or information provided first-hand in your refused application, if it is worth reapplying or making an appeal.