Marriage, Civil Partnership Visa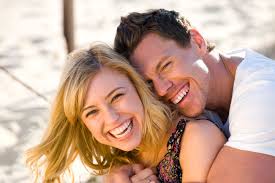 This type of visa only qualifies the applicant if he or she has received an  acknowledgement of their registration, which confirms the notification to  marry and enter into a civil partnership in Ireland; among other eligibility  criteria must be met to qualify. The holder of the Marriage Visa in Ireland is  not permitted to work and access public funds in Ireland- as this visa  permitted only for the purpose of getting married in Ireland.
 The application is online at Irish Naturalisation and Immigration Service website and processing may take up from 2 months or more to be able to get the decision, you are required to provide evidence of your relationship, financial resources on how will you support yourself in Ireland, and provide details of Accommodation and your strong ties in your country of residence.
Proof of Relationship                                   
Apart from the generic requirements that we usually present for immigration purposes- chat or SMS conversation is not sufficient to establish that the relationship is genuine and bonafide. One can also present of photos together if your prospective spouse/civil partner has travelled to your country of residence or present any additional documents on how often both of you are in contact in relation to your personal relationship.
Financial Resources  
Immigration does not have any particular prorated of funds to meet as to show your capability to support your stay in Ireland since they will assess your finances on an individual basis according to your current circumstances'  to ensure you will not be a burden in Ireland's government. Though, they need to sight the 6 months bank statement of your account or a third party, if applicable. Also, if there is a third party on your application that will support financially on your application – you need to further elaborate that you are known to each; for a greater certainty of the support on which the 'third party' has provided at a credible level.
Evidence of documents to return to your country of residence
As we all know, this is  short visit in Ireland for the purpose of getting married and enter into a civil partnership (that permits less than 90 days), the migration will look into your ties of your country of residence like your family, social and economic ties are also part of assessing whether you are likely to return to your country of residence in which the visa officer must be satisfied for the documents you've provided; it may vary accordingly in an individual and current circumstances. Contact Visa Online Assistance for your Marriage,Civil Partnership Visa in Ireland or visit www.visaonlineassistance.com or send us an email at info@visaonlineassistance.com