Residence Permit to Study in Norway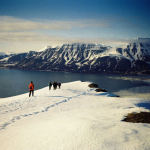 Norway is a Schengen member in Europe. International Student may able to get a residence permit to study in Norway for a period of one year to 3 years depending on his propose of study in Norway noting that the entire education expenses, i.e. Tuition fees  and proof of subsistence must cover the entire duration to study in Norway. As a a general rule for third parties' guarantees are not acceptable no matter whether the surety is in Norway or elsewhere. However, students who have a parent living in Norway (to supply proof of income) that guarantee the student to receive a boarding and lodging  can be considered, provided  the student pays the whole amount of tuition and able to provide an amount into his own account in Norwegian Bank. Please note a guarantee from parents that the student/applicant will receive this amount during the school year is not acceptable. Other acceptable proof of subsistence is from a spouse/cohabitant if the applicant is living in Norway (proof of relationship in the last 2 years must supply to become an eligible guarantor and their validation of income as well.) In addition to this, Educational Institution in Norway must confirm and attest that subsistence is guaranteed on which it should be included in their letter of acceptance  or in  a separate letter. An evidence of accommodation must supply  to support his/her application during his stay in Norway to study in support of his/her application to apply for residence permit to study in Norway.
In assessing whether the applicant would be granted a residence permit to study in Norway certain factors are also assess, if the applicant's personal circumstances in his/her country, his study plan and genuine intention to study in Norway (that applicant will leave Norway at the end of expiration of his study permit), previous experience as student in his home country, previous experience of any sponsors in Norway and the level at which the applicant plans to study and whether the applicant already has a degree from college or  a university. A student who has granted a first  residence permit to study in  Norway  can work 20 hours per week and full time during breaks and holidays. Contact Visa Online Assistance to assist you with your online application and documentation.