Sponsorship For Permanent Resident In Canada
If you are a permanent resident and a citizen of Canada, you can sponsor     your parent or grandparent for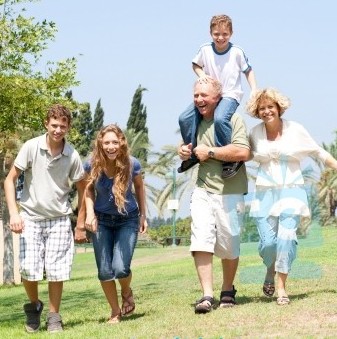 permanent resident in Canada.  There are eligibility criteria where the sponsors must meet to qualify to sponsor for a family class category, noting that being a sponsor takes a big responsibility e.g financial support to the sponsored persons among many others – for the welfare of sponsoring parent and grandparent in Canada.
An eligible sponsor must not have a record of failing a financial support for a previous sponsorship for a certain relative in the past that has agreed upon, there should not have any court order record as to regards on the 'financial support' regarding issues for child support; has not received any financial assistance from the government of Canada for any cause other than disability in nature; has not involve in any criminal or registered criminal offence against a relative or sexual offences- it may vary depending on the circumstances, weight of the offence nature and time –as to how long it has had happened; has not have any record of immigration loan or missed payments or balance; has not in jail; has not have a record of bankruptcy; has not previously sponsored a relative/s that seems to have access/avail the government financial assistance on this note you are not eligible to sponsor another person.
Typically, a sponsor has a greater responsibility to support them financially – as the sponsor needs to meet a certain income requirement to qualify; when they get their permanent resident in Canada as stated in their sponsorship agreement though, sponsored person/s must do their effort as well to support themselves while in Canada when becoming a PR. An applicant (sponsoring parents or grandparents) may also check their criminal record, medical and inadmissible issues if any to qualify to apply.
CIC has a number of 5,000 CAP each year to accept and process – and it was last January 2015, when they reached that quota. Therefore if you are planning to apply under this sponsorship of a parent or grandparent, an applicant should wait further notice from CIC as to when it would re open again to submit your application or better yet apply them through a parent or grandparent Super Visa in Canada. If you want to know more about the eligibility requirements, documentation, checklist, and how to submit your application   needed for this type of application contact Visa Online Assistance at info@visaonlineassistance.com for more information.