Study Permit for Skilled Workers in Norway
To have Additional Education, for your Education be Recognized in Norway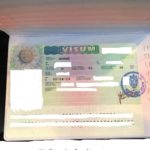 Norway has  joined and registered to an event to Euro JOB Today [ February 2016], where available jobs were identified as 'in demand'  for the following: nursing professionals, healthcare workers, primary school teachers, early childhood teacher & child care workers, follow this link for more information, https://www.europeanjobdays.eu/en/content/norway. Moreover, with the nurses "According to NAV's corporate survey, nursing is the profession with the greatest deficit of workers in Norway. The business survey from the NPD charts the demand for and the lack of workers, both in counties and businesses. This is serious for the patients, and the Government must react. Both current and future patients need an increase in nursing, Leader of the Norwegian Nursing Association, according to Eli Gunhild By. According to NAV,  a shortage of 3,600 nurses, an increase from 2015, when the deficit was 2,350 nurses."- Norway Today, 04.28.2017
This type of Residence Permit to study in Norway is for skilled workers who want to have an additional education or qualification in Norway, for them to recognize their "existing education/qualification by taking further education to Norway.    Most Norwegian employers would prefer to get  skilled worker which has a relevant qualification similarly,  or skills that is comparable to the local education and  workforce  system in Norway, or if  the foreign skilled workers – is  likely  to require  to getting a  registration  from  recognition authority – license or authorization for them to be able to work in Norway, whereby this  is a prerequisite for certain occupation requiring registration e.g., for nurses and etc. confirming that you,  foreign skilled worker(s) would need to study additional education or working experience  for you to work in Norway, and that they would give information about the what course(s) to undertake, Norwegian class, work experience or education you are lacking.
Additionally, skilled worker must have this education below as requirements of relating to your education/qualifications [excerpt from UDI]:
You must have one of the following types of education/qualifications
a completed vocational training programme of at least three years at upper secondary school level, for example as a joiner or health worker. There must be a corresponding vocational training programme in Norway.
completed education or degree from a university/ university college, for example a bachelor's degree as an engineer or nurse
special qualifications that you have obtained through long work experience, if relevant in combination with courses etc. A permit is only granted in such cases in exceptional circumstances. Your qualifications must be equivalent to those of someone who has completed vocational training.
When applying for a residence permit to study [study permit] for skilled worker to have additional education be recognized in Norway, an applicant must demonstrate that (s) he meets the criteria in relation to Section 26 of the Acts – Section 6-19 residence permit for students, that they must have been accepted to institution from Norway for their intended register program, and able to provide a plan of study.  Further to this, skilled workers need to cover the living cost for a year in Norway, which at least NOK 103 950 per year, and cover the tuition fee cost (if you are require to pay a tuition) and provide information about his/her stay [accommodation ] in Norway. You may also include your immediate family member to join you in Norway, while holding this type of a residence permit (study permit) for skilled worker to have additional education, hence be recognized for your education to Norway. You can also work 20 hours per week or full-time during breaks and holidays, while the validity of your study permit is up to 2 years.
This  residence permit (study permit)  application for Norway,  is a solely the discretion of the case officer of UDI, when getting the decision, whom would handle your application,  it is their power to decline or refuse your residence permit application to study under this program 'Additional education in order for your education to be recognized in Norway', as per section 65 of the Acts  -If there is no doubt that the conditions are met, the Directorate of Immigration may authorize the police to grant a residence permit for sub-par. g) foreign nationals who are given a residence permit for education purposes or for scientific, religious or cultural purposes etc., under sections 6-19 to 6-29 and section 6-31, and who are given the right to submit an application from the realm in accordance with guidelines made by the Directorate of Immigration under section 10-1, second paragraph.
Have you got a rejection to your application for a residence permit to study in Norway refused? We may able to assist you to reapply or make an  appeal application to UDI to your refused residence permit for study permit to Norway.
Or have you receive an admission [offer] from institution in Norway, and wanting to ensure that you follow the guidelines and regulations – to ensure the approval of your study permit, contact Visa Online Assistance for your residence permit application to study in Norway by sending an e-mail at info@visaonlineassistance.com for more information.
Disclaimer: Visa Online Assistance do not assist any jobs overseas for client(s), we are only providing assistance for the processing of their study permit application. It is a responsibility of the client(s)  to find his/her job when arriving in Norway, after the approval of their residence permit to study for skilled worker to get additional education and be recognized in Norway.