STUDENT VISA IN THE UK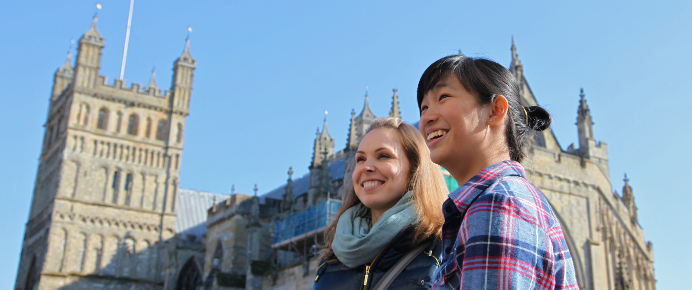 International student in the UK may able to get the Tier 4 (General) student visa if they are enrolled in a Highly Trusted Sponsor and UK recognized institution that has a licensed sponsor for  the Tier 4 points based system.  A student must have a relevant English skill level to meet the criteria and proof of his maintenance funds like providing a bank statement that demonstrating the amount of 945 pounds and additional 630 pounds for any member of a family accompanying him in the UK to study NQF level 7, a bank statement must constantly throughout the most recent 90 days and it should be dated not sooner than 31 days before the date of the application. International student in the UK may stay and extend for up to 5 years and should not be exceeded beyond 6 years. Nevertheless, if the holder seeks to re-apply to enter again the UK he/she must have a 12-month period outside the UK to qualify to apply and meet the regulations.
An international student under the tier 4 (General) student visa may take up part time work of 20 hours per week and full-time during vacation if they are enrolled in a degree level from a recognized licensed institutional body and 10 hours per week if they are enrolled in a below degree level. In addition to this,  holder of student visa in the UK  who have earned the UK degree can switch to apply for Tier 2  general to work if they received a  skilled job  from a certain licensed sponsor that will provide the certificate of sponsorship (COS) which holds the sponsorship licence from UKBA  and the job is listed as a shortage occupation in UKBA.  
Recent changes for student visa  from UK Visa and Immigration for Tier 4 (as of August 2015) as
The main changes will:
stop new students at publicly funded colleges from working, bringing them in line with those at private colleges (from August)
allow university students to study a new course at the same level but only where there's a link to their previous course or the university confirms that this supports their career aspirations. There will be credibility interviews and sanctions against universities who abuse this rule (from August)
ban college students from extending their Tier 4 visas in the UK unless they are studying at an 'embedded college', one which has a formal, direct link to a university that is recognised by the Home Office. This will require them to leave and apply for a new visa from outside the UK if they wish to study another course (from November)
ban college students from being able to switch visas to Tiers 2 or 5 in the UK, and require them to apply from outside the UK (from November)
reduce the time limit for study at further education level from 3 years to 2 years. This brings the maximum period into line with the length of time British students generally spend in further education (from November)
stop Tier 4 dependants from taking a low or unskilled job, but allow them to take part-time or full-time skilled work (from the autumn)